MARINE
---
ENHANCE YOUR RIDE
Help increase your watercraft's performance potential with high-quality marine products from K&N, which can help extend your engine's working lifespan—and can also increase horsepower and performance. When using a poorly-designed air filter, contaminants can make their way into your engine and cause damage and premature wear. Furthermore, an inefficient oil filter can allow oil contaminants to build up within the engine, reducing its working lifespan. K&N performance filtration products are designed to keep contaminants where they belong—out of your engine—helping you enjoy your marine adventures for as long as possible.
PERSONAL WATERCRAFT
---
Jet Skis, Sea Doos, and other forms of personal watercraft can be a big investment—and investing in quality performance and protection products can help extend the lifespan of your engine and increase performance.
INBOARD MOTORS
---
There's nothing quite like the feeling of a sea breeze in your face. For boats featuring inboard motors, explore K&N's line of flame arrestors, clamp-on filters, and other marine performance parts.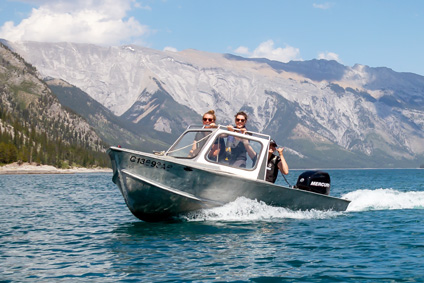 OUTBOARD MOTORS
---
For boats featuring outboard motors, discover K&N performance products to help increase performance and protection—including flame arrestors, clamp-on filters, and other accessories.